Woohoo~ It's Nendoroid Aoba and Ren! :D
Title: DRAMAtical Murder: Aoba & Ren
Price: 3,889 Yen (w/o tax)
Date Available: September 2014
Maker: Goodsmile
Sculptor: Yuuta Matsuzawa
Specs: Painted ABS&PVC non-scale articulated figure with stand included. Approximately 100mm in height.
Official info: http://www.goodsmile.info/en/product/4389/Nendoroid+Aoba+Ren.html
– – – INSTANT BUY – – –
Love all the facial expression and body (nekkid top!) parts given… which explains the higher price. Just hope they don't stop at making Aoba and he ends up being alone orz;;
\( ^o^ )/
Last update 23 July 2014
Title: Aoba 1/7 scale PVC Figure
Price: approx 14,095 Yen o_O
Date Available: March 2013, Dec 2014
Maker: Max Factory (woo… who knows, maybe Nitro+Chiral figma boys are next in line lol~)
Sculptor: Nanako 菜々子
Size: 1/7 scale (Height 285 mm)
Official info: http://www.nitrochiral.com/staffblog/2012/07/120721_1561.php
Restocked in December 2014! Don't miss him again :)
Last update 19 October 2012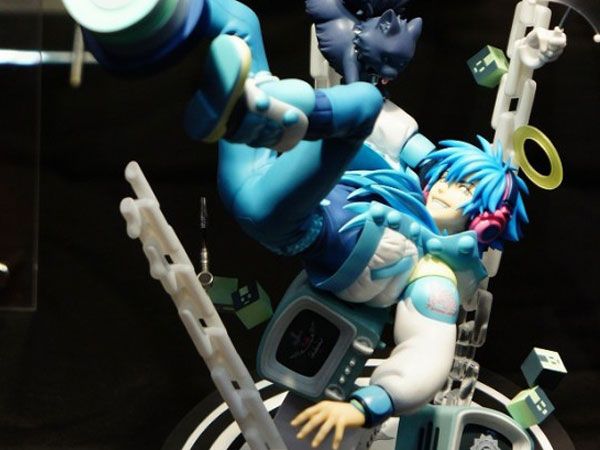 Best news for bishie figure collectors this season :D
Update 29 July 2012: More pics from wonderfest came in. Aoba is indeed a must buy. Aoba figure gathered from the net during wonderfest Summer 2012 :D So awesome.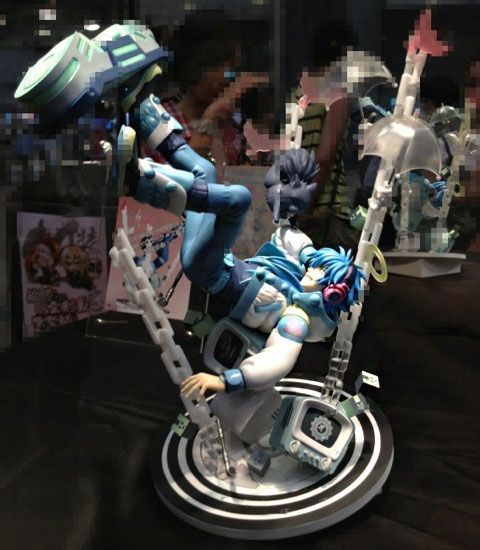 Lol, you gotta love Nitro+Chiral's Joy Max for his great choice of camera angle. Aoba is Uke-MAX. Thanks planck-chan for the pic! XD
Update: 27 July 2012: We didn't have to wait till wonderfest after all!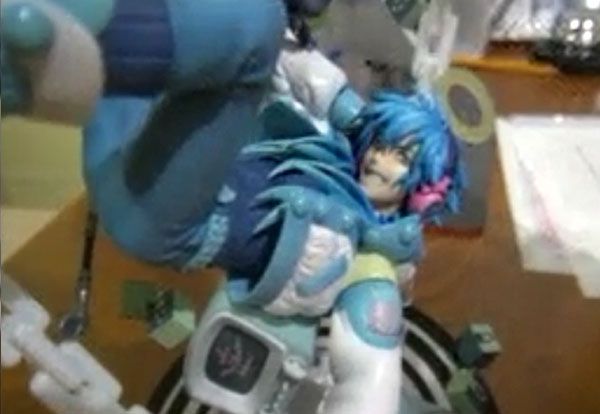 Coloured prototype was shown on Nitro+Chiral's live broadcast here: http://www.ustream.tv/user/Nitroplus/shows which I think they edited out in the recorded version :( but no worries, found more pics here! http://myfigurecollection.net/item/116883
Source: http://twitpic.com/acb1w6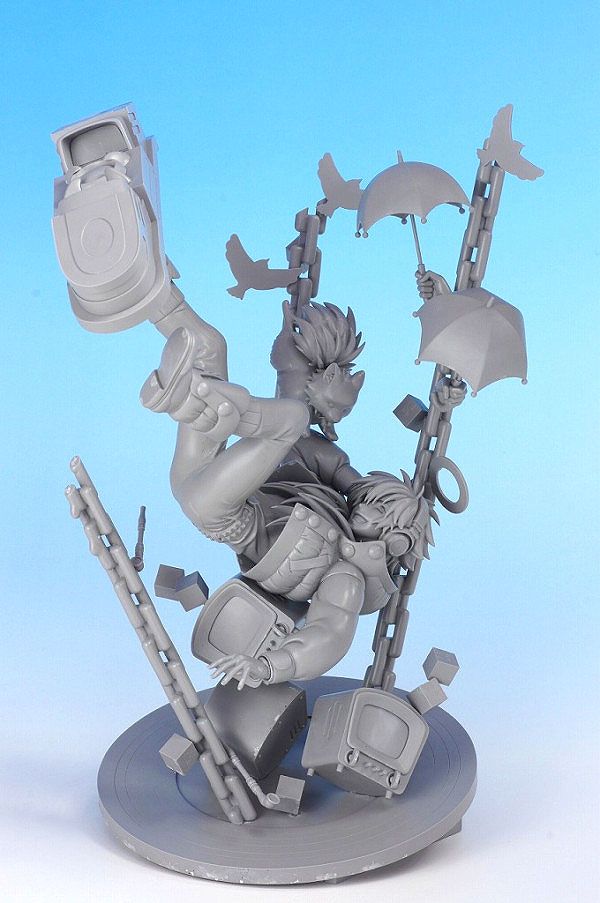 Side by side comparison :D woo!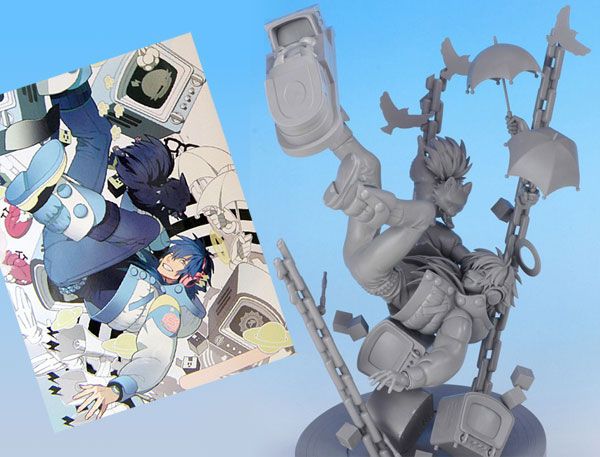 Last update: 23 July 2012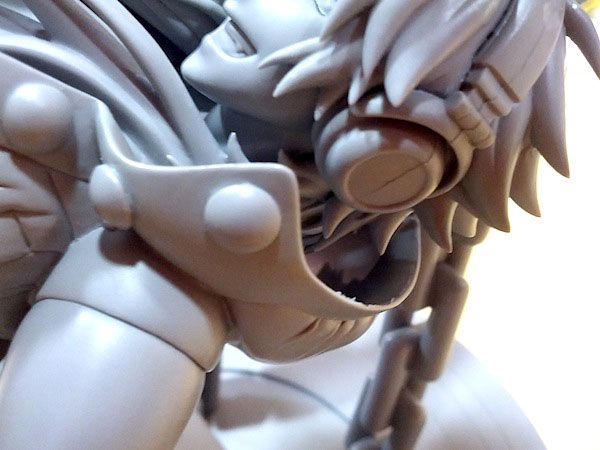 Thanks to planck-chan for the heads up <3 According to the blog post by Nitro+CHiRAL staff, the figure prototype will be displayed during the upcoming Wonderfest Summer on 29 July 2012. Information about it will also be featured in brochures included in the Nitro+CHiRAL comiket 82 set (12 August 2012). If I do manage to get more information and/or a comiket set during the event, I'll try my best to post updates :D Please share too if you have any details!
My guess is that Aoba's figure sculpt is based on the illustration below first published as a DVD jacket illustration in Nitro+CHiRAL Comiket 79 set. It'll be pretty awesome if its true cos the pose is so dynamic and Ren is included in such a cute way :D And looking at the long working relationship between Nitro+CHiRAL and Kotobukiya, I think the figure will most likely be sculpted by them too. I hope he is a 1/8 size like the new version Akira and Shiki figures and that he isn't an exclusive *fingers crossed*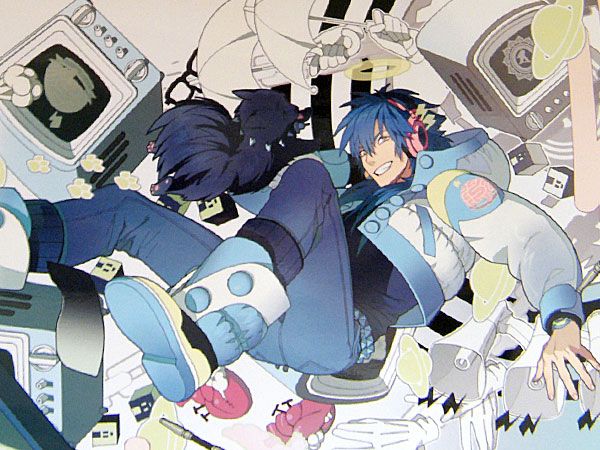 Link To This Page
1.
Click inside the codebox
2.
Right-Click then Copy
3.
Paste the HTML code into your webpage
codebox